SHOCEO® Reading for Success: Five (5) Minutes.
In this edition of the She's Her Own CEO Guest Interview, we bring you NYC-based JJ Ramberg.  You most likely know JJ from her show on MSNBC, YOUR BUSINESS.  If you're currently an entrepreneur (or are an entrepreneur at heart), you will want to learn more about this famous face!  JJ is not only a TV host, but also an entrepreneur and author.
 If you haven't yet met JJ, we're so excited to introduce you to her here on www.ShesHerOwnCEO.com!  If you are already familiar with her work, here is a deeper look into her life and career.
Kathryn Brooks, She's Her Own CEO®:  JJ, please share with us your "behind-the-scenes".  What are the personal and professional experiences that have made you into the fabulous and successful CEO that you are today?
JJ Ramberg:  I was lucky enough to have a front row seat to watching my mother, my brother and my father start and grow companies.  My father was always an entrepreneur (as was his father) but my mom and brother started a company when I was in junior high school.  Over the summer I worked there (and so did my sister, her best friend, my best friend, my grandmother..!!) and I got to see my mom and brother grow their company from just an idea that so many people told them would fail into a very successful company.
I feel very lucky that I have gotten to step into my mom's shoes as I founded our coupon company, Goodshop, with that same brother.
After college, I decided to become a journalist and then left that to go to business school.  While that's not a path that everyone needs to take (clearly, since many of the best CEO's did not get an MBA), for me it was a helpful step in gaining the confidence and tools to switch careers from journalism to business.
Kathryn Brooks, She's Her Own CEO®:  JJ, please tell us your favorite example of how you Lead, Provide, and Create in your professional and/or personal world!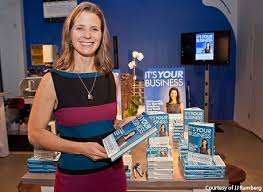 JJ Ramberg:  As of late, I've been very interested in teaching kids about entrepreneurship and financial literacy from an early age.  I have three kids – 7, 9 and 10 — who are natural entrepreneurs (as are all kids) and so I'm always trying to tap into that with them.  My sister and a friend and I recently wrote a fiction book called The Startup Club for elementary aged kids about a group of friends who start a business.
Kathryn Brooks, She's Her Own CEO®: Being the CEO of your world can take many forms (for example, volunteering in your community, holding a formal corporate position, engaging in creative pursuits, or being a reliable mom/sister/daughter).  In your opinion, what is the best way to achieve success and to become the boss of your world?
JJ Ramberg:  Figure out what makes you happy!  For some people, it's running a business, for others it's staying home with your kids, and for others, it's being a dog walker.  It doesn't matter what you do, if you are happy and you contribute to the world around you in any positive way, you have achieved success.
Kathryn Brooks, She's Her Own CEO®: Any additional advice you can share with motivated ladies with high aspirations?
JJ Ramberg: L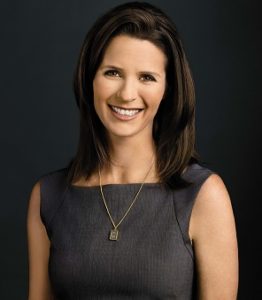 ife is long.  My mom was a stay-at-home mom until she was in her mid-40's and then she founded a company with my brother which she eventually sold to Monster.com.   It's good to remember that nothing is forever.  You can do one thing now and then do something else in a couple of years.
Also, surround yourself with good people.  You can do nothing alone — so whether it's your personal life or your work life, you need to be around people who you can depend on and who you respect.
Do you watch YOUR BUSINESS, and are making the early steps into your entrepreneurial pursuit?  Subscribe to the blog, and share your thoughts below!
xo Kathryn