I was honored to be invited to speak to Informatics Program students at Mercer University during their annual "Informatics Day."
Informatics is an applied form of information science, which uses technologies, systems, databases, and websites to interface with consumers.  Mercer University is leading the way in this field, and the Atlanta Journal-Constitution recently highlighted its cutting-edge program.  The demand for Informatics professionals has grown 30% nationally from 2013 to 2017.
I brought to the Mercer audience the topic of "Brand Marketing and UX Essentials."  Having worked in data-driven corporate finance and most recently as a marketing operations leader in a corporate UX division, I have an interest in using analysis to continually further my work product.  As an entrepreneur, data and analysis tools provide a point of differentiation.
For students with questions about their future career options, my goal with this presentation was to paint a picture of what is possible, success-wise…and how they can serve the entrepreneurial community by understanding its needs for brand marketing and management.  In summary:
Why is Brand Marketing Important?
Brand Marketing is more than just having a great logo!
It concisely transmits information to the consumer or client:

Product Attributes: "How is this brand differentiated?"
Product Reputation: "Does this brand deliver good quality and utility?"
Product Desirability & Affinity: "Does this brand make me want to be a part of it?"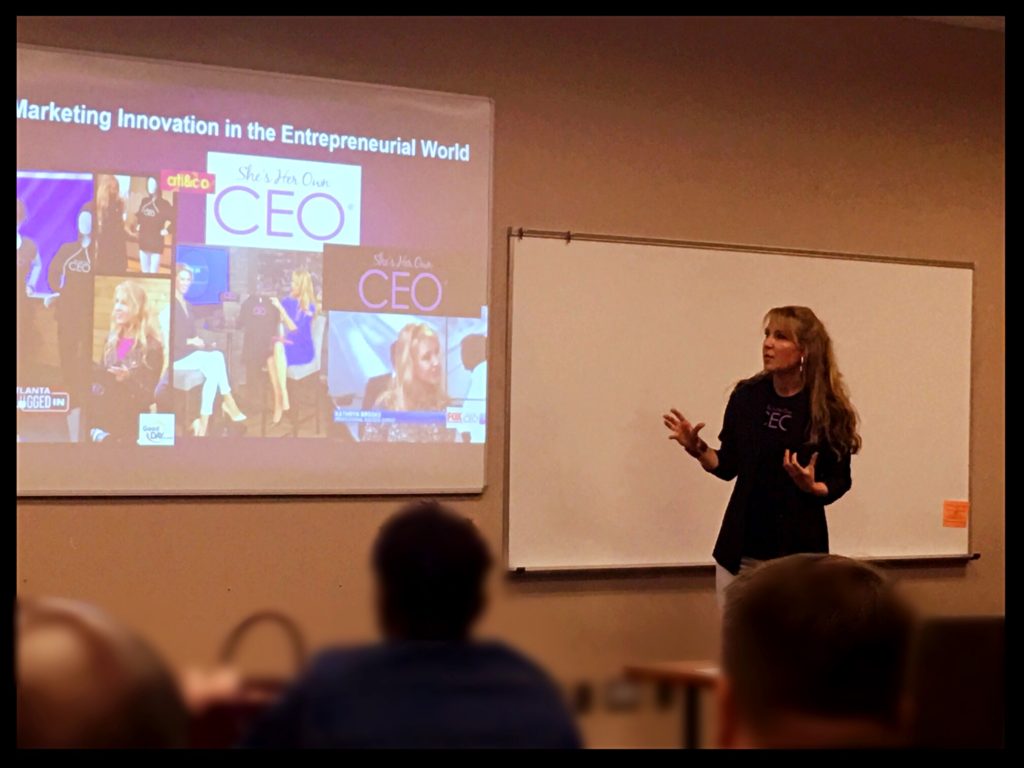 Are you interested in Informatics, User Experience, or another data analysis field?  Subscribe to the blog, and share your thoughts below!
xo Kathryn